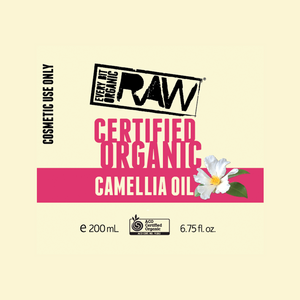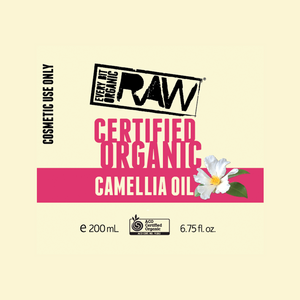 Camellia Oil 200ml
Certified Organic

Cosmetic Use Only

Vegan

Plant Based
Since the 1500s, the Far East has enjoyed the antioxidant qualities of Camellia Oil. Evert Bit Organix delievers you the purest Camellia Oil. First-pressed, cold-pressed, it is unadulterated and free from extra procession and high temperature refinement.

Benefits
Camellia oi's deeply moisturising ability helps to treat fine lines and wrinkles. It absorbs quickly into the skin, restoring it's bounce and elasticity. It has the essential properties to rebuild collagen and elastin into the skin, and repaur damage cause by sun exposure, dryness and aging.

Directions For Use
Once you have cleansed your face. Pour some on a cotton pad and apply to face. This helps to improve the appearance and texture of skin as it absorbs into skin very quickly.
Ingredients
100% Certified Organic Camellia oil

Product of Origin
Product of Japan

Storage Directions
In a Cool Dry Place

Shelf Life
24 months after opening